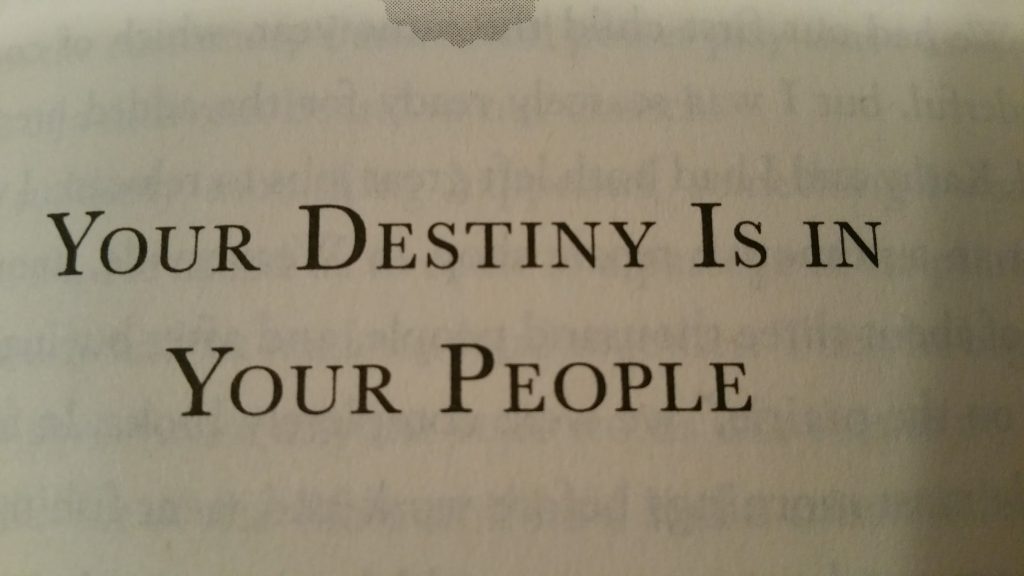 I started reading Destined to Win by Kris Vallotton  this week and I'm really enjoying it.
The biggest "aha" moment I've had while reading it came last night when I read about how we need to find "our people" if we want to discover our purpose in life.
Remember: until you find your people, you can't fully apprehend your divine destiny because your destiny lies in your people! – Kris Vallotton
As I read that I thought, Maybe that's why it's been such a struggle for me to figure out my calling/purpose. I've been trying to do it outside of community. 
In other words, I've tried to figure out my purpose before figuring out who "my people" are. And I can see that's putting the cart before the horse.
This insight also impacts my blogging and writing. I've written about it before, but it's been a struggle for me to figure out the "purpose" of my blog. I'm publishing a blog daily but it feels like a waste of time because I have yet to focus on a particular audience.
So seems like it's time to really take this "finding your people" thing seriously!
Anyway, it's late and I've worked a full day today. So that's all I got. I just wanted to let you know that now one of my main goals is to find my people.
To learn more about this grab a copy of Destined to Win or read this post by him here.