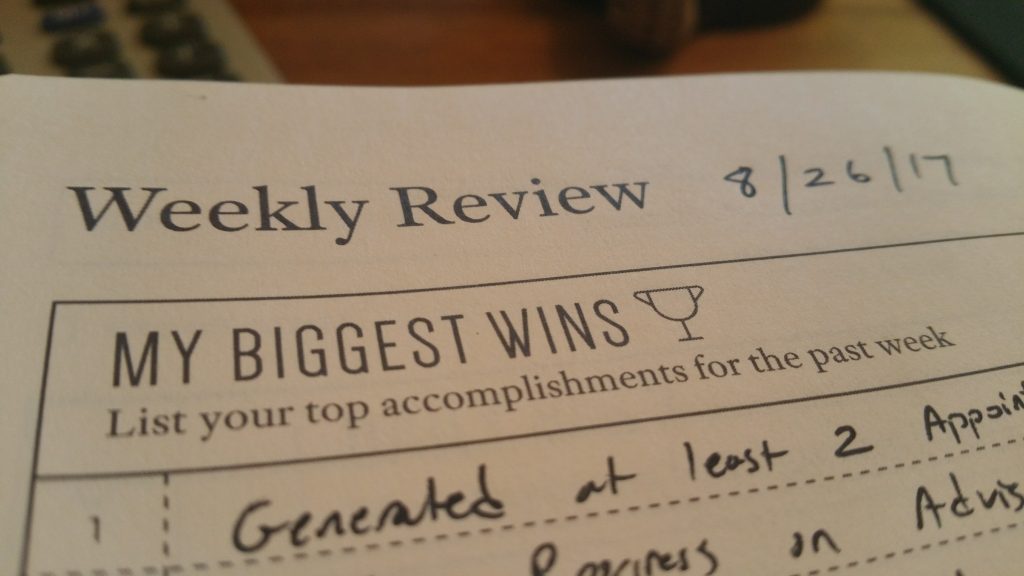 Since one of my goals with this blog is to document my journey aka "show my work" I guess I should start posting regular reviews/updates more.
I do a Weekly Review so I'm going to experiment with sharing some highlights of that each week.
Freelance Copywriting Update
I finished a couple different email campaigns this week for clients. One was for a $6,000 coaching program that my client teaches. The other one was a outbound email prospecting campaign for a local marketing agency.
I didn't do any prospecting for copywriting work this week but I did get referred from an agency down in Arizona.
Advisors Grow Update
We missed our "Early August" launch date but we are getting closer! I was getting frustrated that we're taking so long to launch but I settled down.
We made some good progress this week. I gave my web team a bunch of the assets they needed for the first website we're launching. I also let our prototype client know what things we need from him.
And I wrote copy for some of the pages like the appointment setting pages. I worked on the Demo Overview script some but didn't make as much progress on that as I was hoping.
Insurance Funnels Update
I've mostly been spending my time managing current client projects with this business. But this week I made a point to do some prospecting and it went great! I first sent out about 20 emails one day (not much) and the only response I got was a guy in Texas who said, "Josh I've been in this business for 55 years. I'm here in Fort Worth Texas and I don't even own a computer. Are you telling me you generate leads from the Internet?"
So after that I went back to the drawing board!
Then I sent out just 7 super targeted video emails. I got 3 positive responses and set 2 discovery calls for next week! Yay!
Summary
Overall this was a good week. I got some client projects done and some prospecting. Plus I made progress on Advisors Grow. I'm always feeling like I'm not doing enough but now when I think about it I realize things are going good!