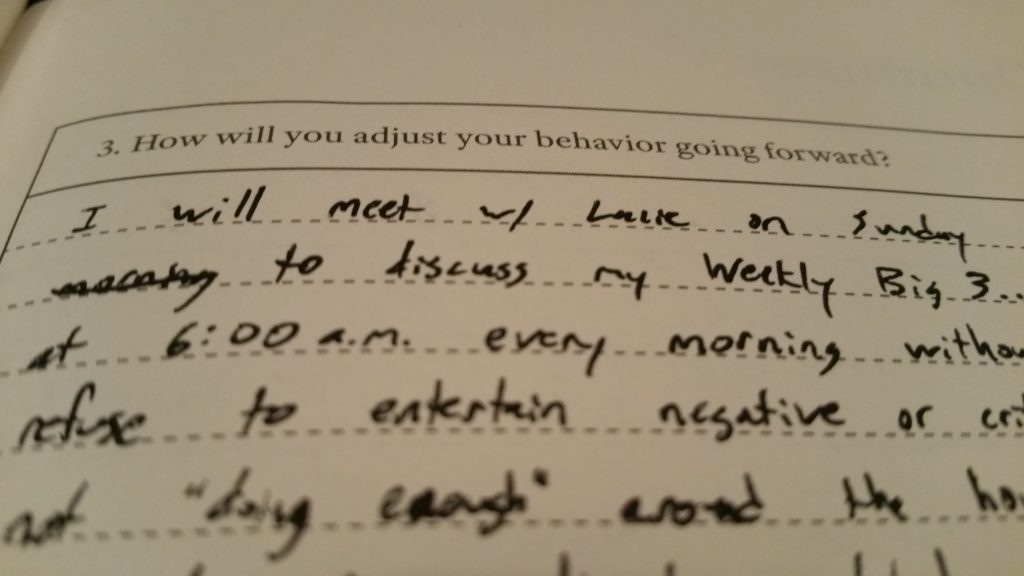 I've been using this new Full Focus Planner by Michael Hyatt. And every week there's a Weekly Review with several questions to answer.
One of them is, "How will you adjust your behavior going forward?"
I usually skim over that question because it doesn't excite me. Plus, I wasn't sure how to answer it. But today I took some time to really ponder that question. And I'm glad I did!
I thought, "what is behavior?" I even googled it to see what the internet had to say about behavior change.
As I did this I realized that this is not a question to ignore. If I want to really achieve my goals in life then I cannot afford to ignore behavior.
Here's the definition:
behavior: the way in which one acts or conducts oneself, especially toward others.
In other words, it's "the way you approach life." And the way you approach life determines your level of success.
The more I thought about this, the more I realized I needed to devote some serious thought to this question. Pretty soon specific ideas of behavior adjustments came to me. Here's what I wrote:
I will meet with Lacie on Sunday nights to discuss my Weekly Big 3
I will wake up at 6:00 a.m. every morning without exception
I will refuse to entertain negative or critical thoughts about my wife
I will take time to cultivate gratitude for my wife, kids and life
I will make a green smoothie every day
I will write down my goals daily and speak them out
I will do something related to my big goals every day
I will learn something new every day about my industry
…Now I'm sure some of those aren't technically "behaviors" but I don't care. They're still good and helpful!
So that's my thought of the day for you. Think about how you will adjust your behavior going forward to achieve the goals you want in life.