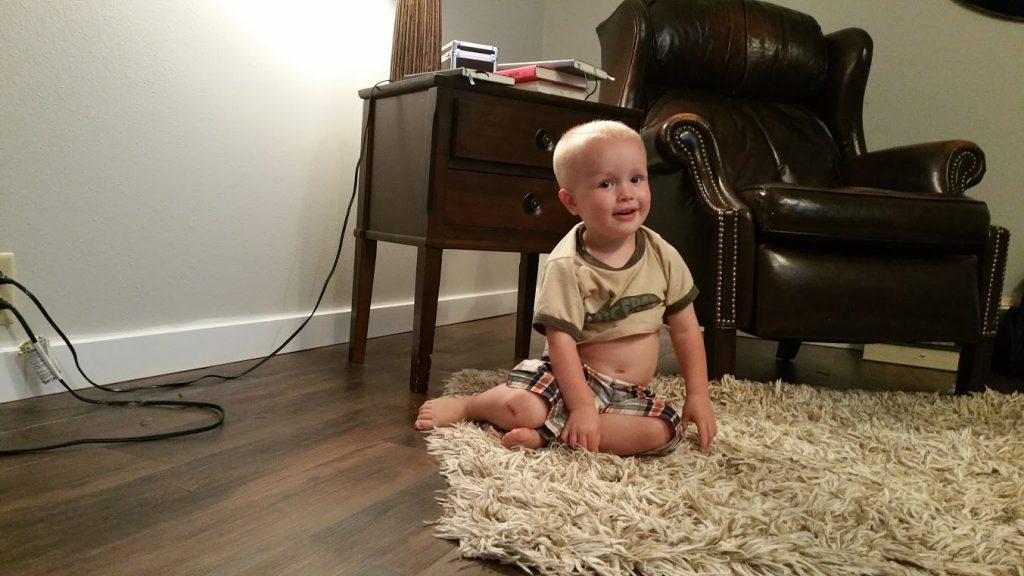 I started working from home in May 2011. And there's a lot of things I love about it: no commute, no boss, it's quiet and I can wear sweatpants every day.
But my favorite part of working from home is the fact I get to spend so much time with my family!
I see them in the morning for breakfast. Then I usually take a couple coffee breaks before lunch and I'll see my wife and kids then too. Then again at lunch and on my afternoon breaks.
So I get to spend a crazy amount of time with my wife and kids and I love it. Some days they leave and go do stuff in town (and I miss them when they do) but most days we get to do life together.
Yes, running your own business is a lot of work. Yes, it can be very stressful at times. But to me it's all worth it when this guy comes knocking on my office door like he did this afternoon: