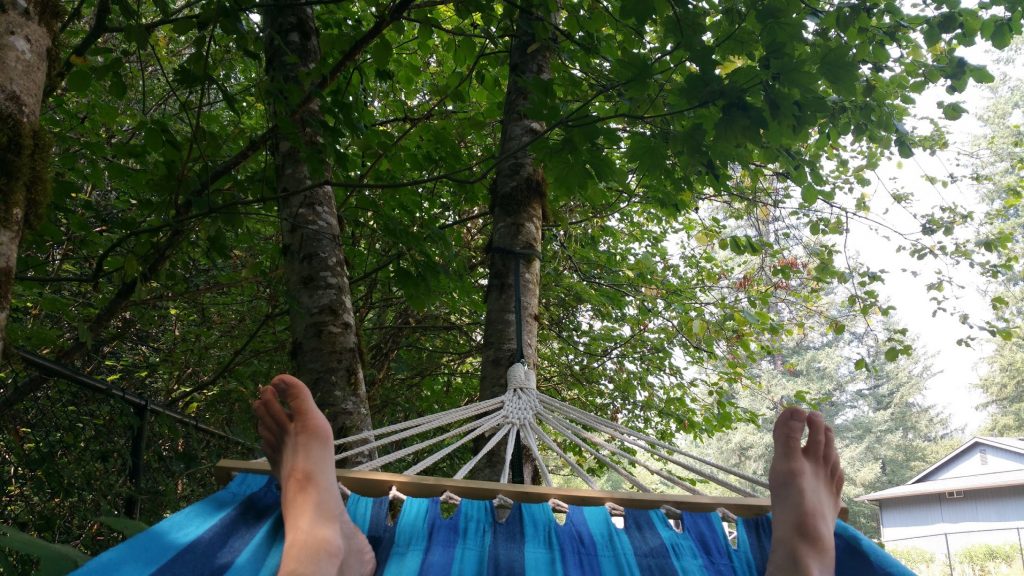 It's not easy for me to relax. Weekends are kind of hard for me because I can't work. So I feel like a fish out of water. I get antsy and want to do something.
But I know it's important to relax. To create some margin and white space in my life. So I recently got a hammock.
And it's turned out to be a great place for me to unwind and just hang out, literally. I love being outside so the hammock is a great place for me to relax and be quiet.
The reason I share this is because sometimes you need to be a little creative in your quest to relax. Try something new, something fun and different. It could be a hammock, a rocking chair or just a new walking path.
Or maybe you buy a nice exercise mat and start doing stretches in the morning. Whatever it is, just make a point to do something that will get you "excited" to relax…Ok, that's enough blogging. Time to go back to the hammock. 🙂