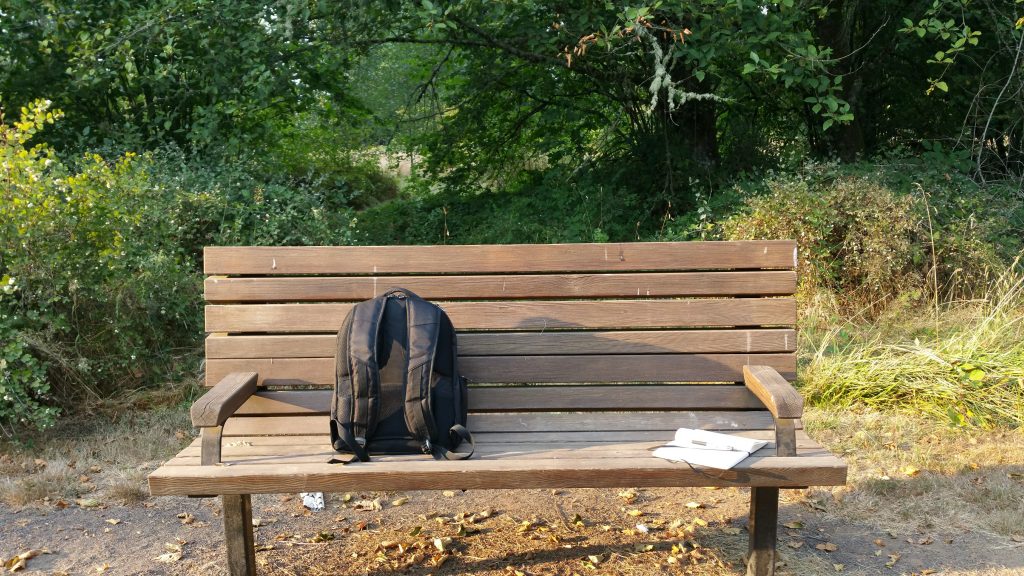 On Friday one of my clients asked me, "Josh, what's your big audacious goal?"
I said something about wanting to go from being self-employed to being an actual business owner so I could actually take 2 weeks off and go on a motorhome trip with my family every now and then.
"I want to be able to stand outside of something and be able to tweak and improve it. I don't want it to be based all around me. I don't need to be a guru where my name is on everything," I said.
But as soon as those words left my mouth I wondered if I was telling the the truth or just giving this CEO a line I knew he could relate to.
And to be totally honest I still don't know if what I said was true or not. It's not that I was intentionally misleading him. It's that I don't know what I want exactly.
Then today I read this post by Jeff Goings. In it he shares his story of going from being a writer to building a million dollar company and transitioning to the role of CEO.
He was miserable and really struggling when one day he emailed Seth Godin for advice. Seth hopped on a call with him and said, "Don't build a business because you want freedom. Build a business because you want to run a business."
He then laid out 2 options for him:
Scale my business, graduate to CEO, and acquire other businesses to help deal with the churn of my industry, eventually creating an 8- or 9-figure company and selling it.
Keep the business at the same size and focus on profitability instead of growth, saving at least half the money I make every year. Then, with that free time and energy, focus on my craft.
I couldn't help but think about my own situation. I've been working as a freelance copywriter for the last 6 years. And I'm in the process of building an agency that provides digital marketing services in the financial services industry.
I'm no longer focused on improving my craft of copywriting because now my mind is consumed with things like team building, product development, partnership deals, sales and marketing, etc.
I think it's what I want to do but to be honest, I don't know. Some days I just want to revert back to being a copywriter. To keep life simple.
But then there's that nagging question, "What would it be like to actually build and own a business that didn't require me to do everything? Could that be the path to freedom I'm looking for?"
So I go on.
But it's hard when you feel like you have to choose between your craft and your business. Deep down I think I can do both. I still want to improve as a copywriter and so I keep writing and learning.
And I still want to build a business so I keep moving forward.
Will one eventually replace the other? Only time will tell.