About
Hi, welcome! My name is Josh Monen and this is my online home.
Someday I'll get around to writing a full bio but here's my story in a nutshell:
I used to have a $500/day cocaine addiction.
After completing a $28,000 rehab program I relapsed twice.
I asked Jesus to save me while praying on a bathroom floor. He did and I've been clean since.
I started selling insurance instead of cocaine (not as profitable but a little less risky).
In 2009 I married my best friend, Lacie Joy. 🙂
After 4 years of selling insurance I quit to become a freelance copywriter.
We had 3 kids in 4 years after I quit my job and started working from home.
After 5 years of working as a freelancer I decided to become an entrepreneur…
…that's where I find myself today (2017)!
Random Facts About Me:
I'm the oldest of 5 kids
I lived in Alaska for 5 years
I started playing hockey at age 9
I still love to play hockey after 23 years
I love to read and learn
I'm a total introvert (INFJ)
I volunteer at my local prison
I started a hyperlocal media website
I'm a Seahawks fan
I love to play chess
I believe God is real
I believe in the supernatural
I belive in capitalism
I work out of a 34′ Motorhome
I live in a small town
I'm a neat freak
I do CrossFit 3x's a week
I climb mountains
I'm debt free (except our RV)
I have a 27″ vertical
I have a very awkward camera smile
I believe everyone should start a blog
I love helping people start businesses
I once summited Mt. Adams in my Nikes
– jmonen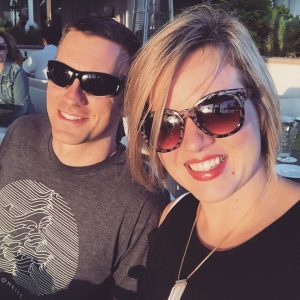 Me and my beautiful wife Lacie Joy.