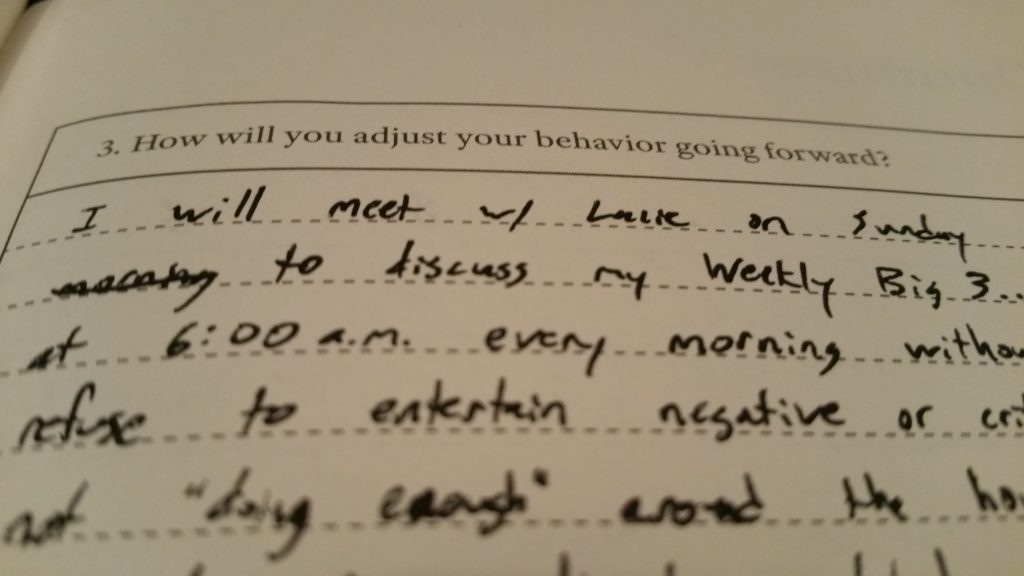 I've been using this new Full Focus Planner by Michael Hyatt. And every week there's a Weekly Review with several questions to answer.
One of them is, "How will you adjust your behavior going forward?"
I usually skim over that question because it doesn't excite me. Plus, I wasn't sure how to answer it. But today I took some time to really ponder that question. And I'm glad I did!