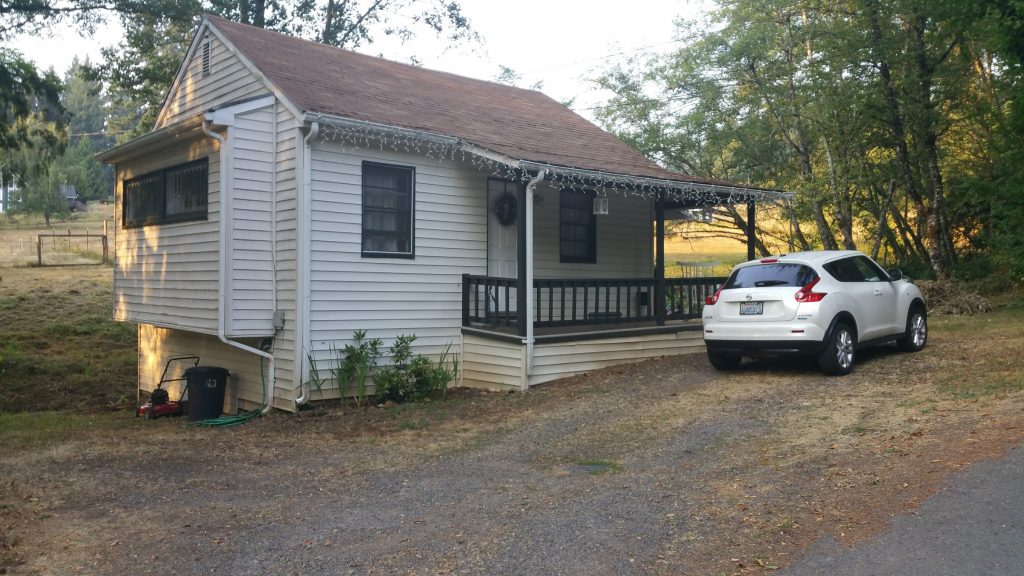 I got married in the Summer of 2009. The photo above is the first home we ever lived in.
It was one bedroom and had a tiny little kitchen and bathroom. And when the wind blew you could feel it come through the walls. But we loved it!
There was a little creek that ran right next to the house so at night we would crack our bedroom window and listen to the water. It was so relaxing.