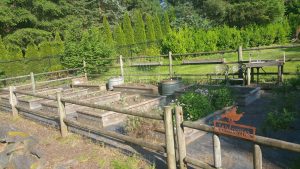 I'm a thinker by nature. My wife, Lacie, is a doer.
When there's a project that needs to be done and we don't know what to do the first thing I do is start researching it.
Lacie just does it.
For example, we recently bought a new house a few weeks ago. The house came with a nice garden that had a bunch of raised beds. Neither one of us had ever planted a vegetable garden so we were clueless about what to do.
So I added "research vegetable gardens" to my to-do list.